"Leading" as a mode of interaction and communication in contemporary music performance-practice
Avainsanat:
eleet, johtaminen, kamarimusiikki, kommunikaatio, nykymusiikki
Abstrakti
In this paper, I discuss "leading" in the performance-practice of contemporary music. First, I take a brief view on the development of music from the second half of the 20th century until today to highlight some of the challenges of leading the contemporary music repertoire. I survey existing research on interaction, communication and leadership in ensemble playing and use this viewpoint to briefly explore aspects of leadership and other roles in playing in a contemporary chamber ensemble without a conductor. Finally, I describe my own practice of leading as a violinist through three case studies in the contemporary music repertoire. Based on Leman's theory of expressive alignment and enactment processes (2016), I approach leading as a multimodal, crossmodal and multidirectional interactive process. I divide leading into temporal and expressive leading techniques that are used to communicate different temporal and expressive musical features. I argue that leading techniques must be practiced and embedded in body language as separate, instrument-specific playing techniques. In addition to leading techniques, I provide temporal, sensorimotor, acoustical, instrument-specific and socio-cultural aspects that affect leading practices.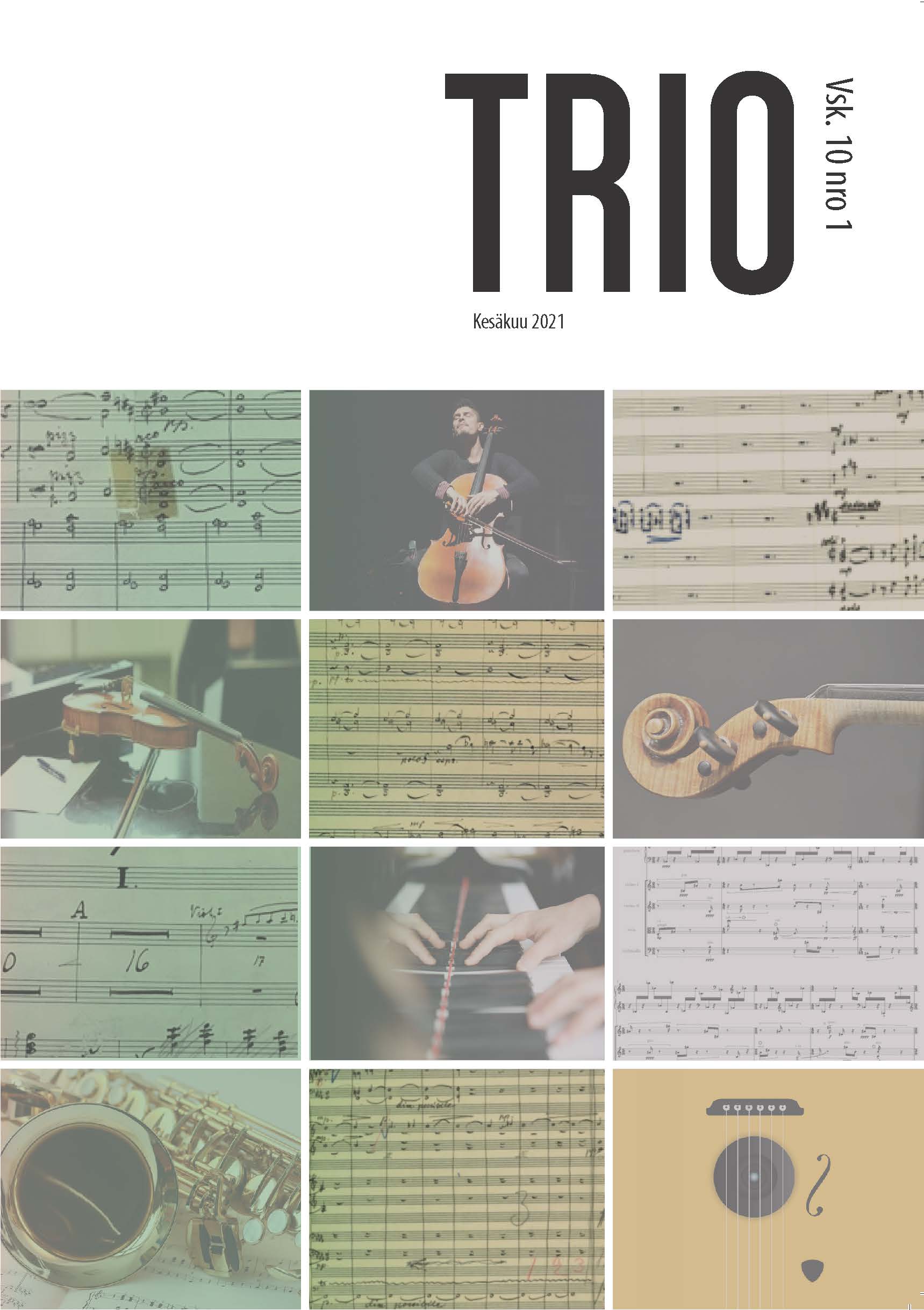 Tiedostolataukset
Osasto
Vertaisarvioitavat artikkelit