Sibelius Academy Research Days, March 8-9 2022
Avainsanat:
research, doctoral education, music, Sibelius Academy
Abstrakti
The 7th Sibelius Academy Research Days event was organized at the Black Box of the Helsinki Music Building on March 8–9, 2022. The program included paper presentations and lecture concerts by Sibelius Academy doctoral students, keynote lectures and presentations, and a guest lecture on grant writing and research funding.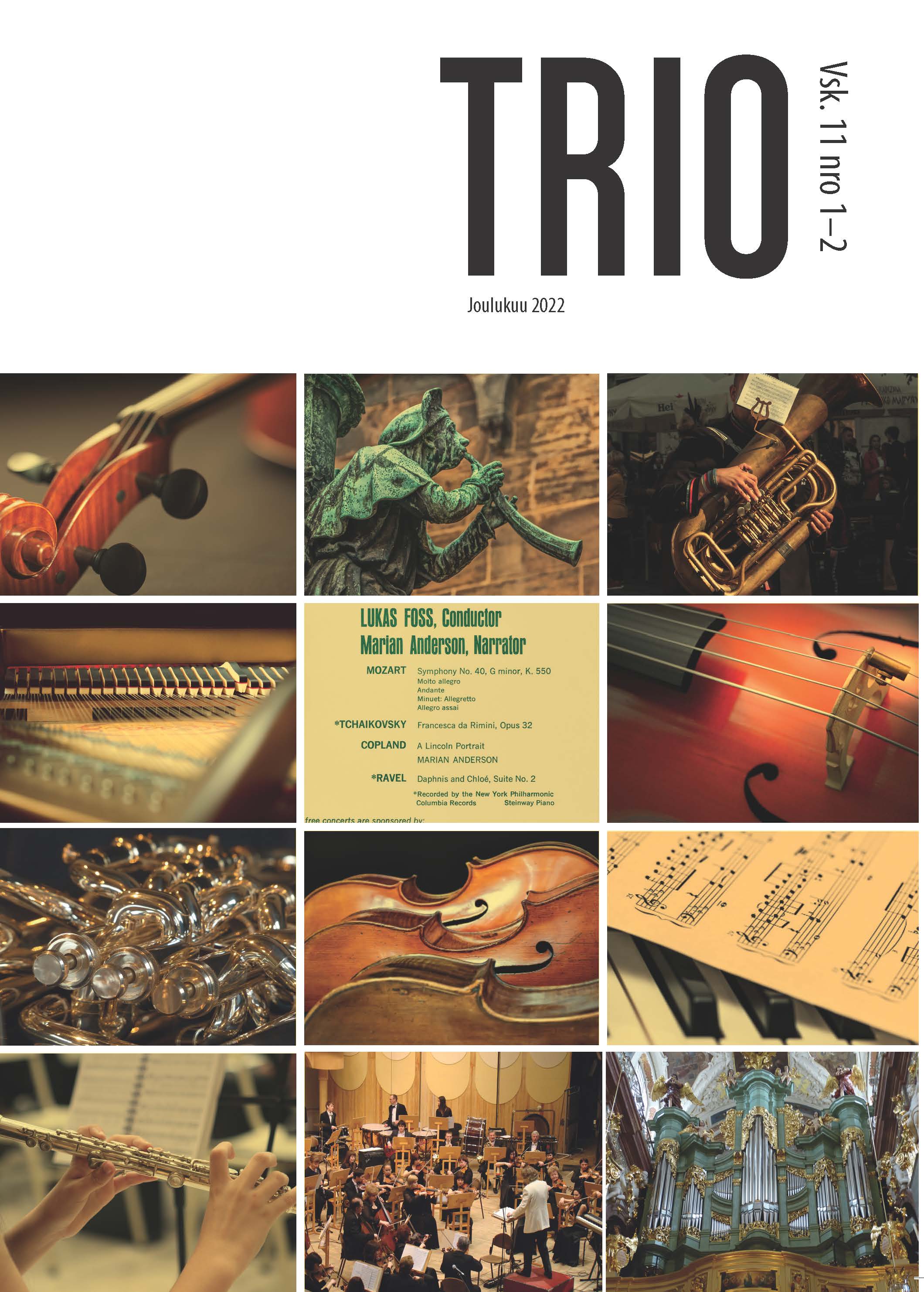 Tiedostolataukset
Lisenssi
Copyright (c) 2022 Päivi Järviö
Tämä työ on lisensoitu Creative Commons Nimeä-EiKaupallinen 4.0 Kansainvälinen Julkinen -lisenssillä.